Recent History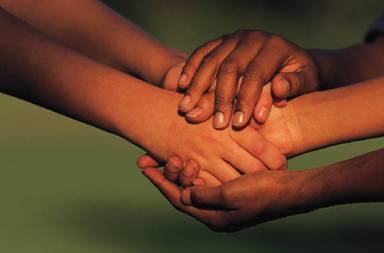 Recent History
So many who signed the alumni and friends "Open Letter to President Bush" commented that they wished there were an ongoing way to do something more, to share information, or just to stay in touch; hence this list serve has come about.
Both the alumni letter and the one from faculty and staff were covered by scores of newspapers across the country and around the world, as well as by cable and broadcast television and radio. The effort was a smashing success in terms of presenting a more honest and balanced view of Calvin by showing the media and larger public that a conservative religious college like Calvin does not belong to the Religious Right, nor does it automatically support Bush's policies. Perhaps even the backlash of Gaylen Byker's "Reflections" (his "damage control" posted on a Calvin graduation web site and in the Grand Rapids Press) could be taken as further evidence of our success in conveying that Calvin is not a handmaiden to Bush's agenda.
However, it's disturbing that the Open Letters were perceived by Calvin's president and many in the Calvin community as "damaging," and it's extremely disturbing that "money talks" to such an extent that wealthy donors would threaten to withdraw financial support because of dissent. Such action jeopardizes the very underpinnings of academic freedom, which must welcome debate--and even controversy--so essential to an intellectually strong institution like Calvin, with its long history of fostering intellectual excellence in a context of shared faith.
That Calvin might suffer financially was certainly not the objective of either Open Letter. That gifts to Calvin come with strings attached -- political strings -- should be a matter of great concern to all. Political strings have no business tying up or buying an academic institution, and certainly not one founded on faith and the seeking of truth.
One of the most frequently leveled criticisms against our effort has been that our dissent showed a lack of respect for authority. Has submission to authority come to override, or even meld with, being Christian? Such a perspective would certainly require more than a little forgetfulness about the renegade nature of Christ's life, and teachings, and death. In our view, we live in times in which the diverse voices of Christians who feel bound by conscience and faith to speak up, must do so.
May we join our many voices in an effort to disentangle Christian faith from an attempted conflation with specific political parties or agendas, as well as from those who would equate loyalty to Calvin and Christianity with loyalty to a political party or agenda -- and who reward and punish accordingly.
We hope this list serve will be a place where people can thoughtfully discuss religious and spiritual beliefs, especially as they relate to political perspectives and activities, public policies, and to Calvin College. We hope it will also be a place where information and news updates can be shared via messages and links to sites. In addition, it may be a place to stay in touch with others known long ago, re-met recently, or newly found.
You are invited to write your comments, share information, ask questions, mention a topic that's been on your mind, or bring something of your Calvin experience to the rest of us. . . . May Calvin in Common become a place of community and communion with one another.